Garage Door Repair Services
Back To Our Services
The services of "Gate Repair Venice" meet the demands of customers but they are not limited only to gate repairs. We are also specialists in garage doors and all services related to these systems. The experience of each technician in combination with our good equipment and organization ensures quality and efficient work. We are capable of solving any problem with either system and provide convenience to people, who own both. Our company is the perfect service provider because it has the necessary number of technicians and along the knowledge to assist everyone with 24 hour emergency and also same day services.
We offer practical solutions for all garage door problems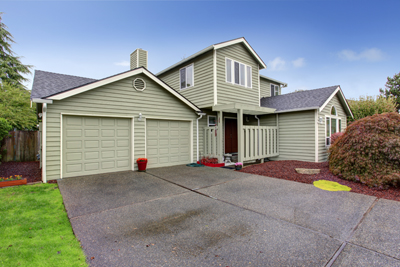 Garage doors are well-balanced, stable and safe thanks to our work. We have great solutions for each problem and the capacity of servicing garage door systems fast. Nothing escapes the attention of our technicians and that's why they are the perfect choice for troubleshooting and all repair services. You can count on us for:
Garage door rollers replacement
We acknowledge the importance of rollers for garage doors and arrive fast for their repairs. We always lubricate them well and check that they sit properly in the tracks but if they are broken or worn, we replace them. Our technicians know which rollers are appropriate for which doors and will bring the right size.
Fasteners lubrication
From the smallest set screw to nuts and bolts, all fasteners need good treatment during maintenance. Our intention is to ensure that all parts will be stable and well-secured and for this reason we replace rusty fasteners and make sure they are lubricated well to avoid erosion.
Garage door opener services
We take great pride of the knowledge of our technicians. As Marantec and Genie repair specialists, Liftmaster service champions and experts in all electric operators, we can assure you high quality maintenance services. Offered on a same day basis, our service is thorough and includes the good inspection and repair of all opener parts. Our opener repair services are equally exceptional and carried out quickly or even 24/7 if they are urgent. For people needing a new opener, we are the best choice since we can be of great assistance and are excellent in opener replacement and installation.
Garage door track repair
We take care of damaged garage door tracks with immediate repair services and we make sure that the wheels roll properly in the tracks. We fix bent tracks and dents and are here to adjust and replace them.
Safety cables installation
Safety cables are installed in extension springs for garage doors for safety reasons. We always recommend to clients with an extension spring system to install these types of cables since they will prevent springs from flying against them when they break. We make sure safety cables are properly laced through each spring and are tightly secured on each side.
The services of our company always intend to keep every customer safe. This is possible with immediate response to urgent problems and excellent maintenance. By being thorough, our professionals manage to see problems, which are not apparent at first glance. We consider it our obligation to provide meticulous services since good work ensures functional garage doors and reduce any possibility of accidents. This is why it is to your benefit to trust the work of Gate Repair Venice. We are consistent to our word and promise accuracy. Call to make an appointment for your needs today!